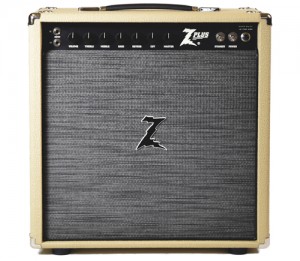 The Z-PLUS is a Class A, single-ended amplifier bursting full of harmonics and sustain, unlike anything you have played before. This design produces a sparkling and satisfying tone with the full range of 2nd and 4th order harmonics with clarity akin to an full bodied, acoustic guitar. The clean tone is rich, and the overdrive laden with detail and texture.
The Z-PLUS is available with either a Eminence Z12 ceramic speaker for a smoother, full-bodied sound or a Celestion Alnico Blue speaker with bell-like chime and bouncy response. Our smaller Studio cab is suggested for a smaller footprint, great for grab-n-go gigs, or the Z-PLUS can be fitted in our more traditionally sized, light weight 1×12 cabinet.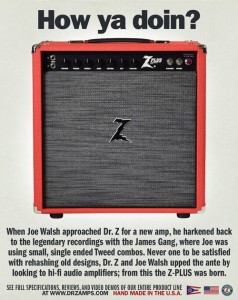 After Joe Walsh approached Dr. Z for a new amp for his tour with the Eagles, Dr. Z looked back to the old single tube Tweed combos Joe used on his early recordings. Though, never one to be satisfied with rehashing old designs, Dr. Z upped the ante by looking to hi-fi audio amplifier designs; from this the Z-PLUS was born.
CURE

: Guitar Player Magazine Editors' Pick!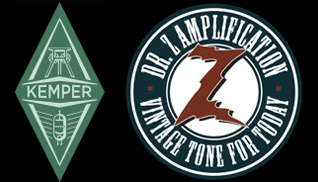 With the resounding success of the last Official Dr. Z Kemper Profile Pack, Dr. Z and Nashville guitarist Dave Baker were excited to collaborate again on new pack of profiles featuring more of Dr. Z's lauded line up of amplifiers.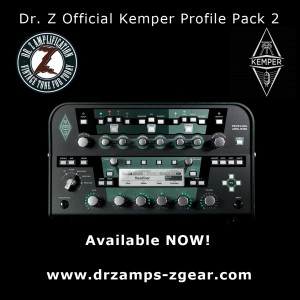 Kemper's revolutionary profiling amplifier has again allowed us to capture Dr. Z's designs in stunning detail. This Kemper pack marks the "debut" of the Z-PLUS to guitarists worldwide in front of the physical release of the amp, which is slated for late-2017.